GEMCO will Attend Canton Fairs
GEMCO Will Atend The 114th and 113th Canton Fairs
The Chinese Import & Export and Commodities Fair, also known as the Canton Fair, is held twice a year in Spring and Autumn. As the largest trade fair of top level in China, the Canton Fair is a comprehensive and multi-functional event of international importance.
Fifty Trading Delegations, composed of thousands of China's best foreign trade corporations (enterprises) with good credibility and sound financial capabilities, took part in the Canton Fair.
As a leading Chinese manufacturer and supplier of pellet mills, and other biomass material processing machines, GEMCO atted every session of Canton Fair every year together with other exhibitions. As usual, GEMCO will attend the 113th and 114th Canton Fairs this year.
The 113th Canton Fair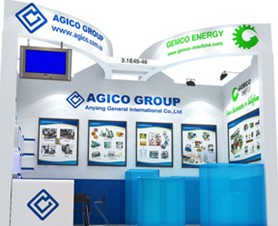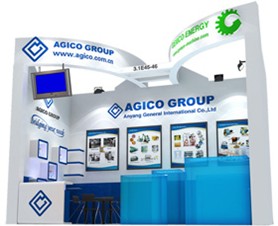 On the 113th Canton Fair, GEMCO will exhibit its pellet mills, briquette presses and other relative machines with its Group Corporation—AGICO GROUP, during April 15-19, 2013. The number of our Booth is 31E45&E46. And we will be on the NO. 380, Yuejiang Zhong Road, Guangzhou, China.
The 114th Canton Fair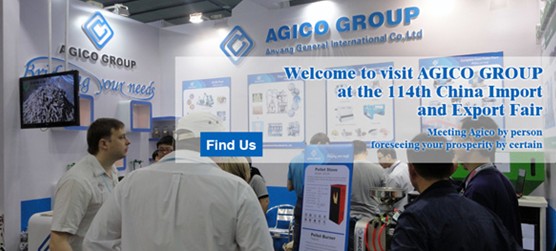 During October 15-19, 2013, GEMCO will attend the first phase of the 114th Canton Fair (China Import and Export Fair) with its Group Corporation—AGICO GROUP. We will be at Booth 3.1 E45, E46, on the NO.380,Yuejiang Zhong Road, Guangzhou, China. During this exhibition, we will display our pellet mill, briquette machine, and other auxiliary equipment on our website.
During the two Canton Fairs, we have gain wider good reputation and more business. Both new and old customers are quite satisfied with our products, as our machines have impressed them deeply with high quality and many advantages.
PRODUCT LIST
RECOMMENDED PRODUCTS