Buy A Sawdust Pellet Machine For Your Animal Bedding Pellets Making
Use Sawdust Pellet Machine Make High Quality Wood Pellets
Wood pellets which made by a sawdust pellet machine are widely used for animal bedding. Horse bedding pellets, wood pellets for cat litter, horse bedding pellets for rabbits, etc, we can see many kinds of animal bedding pellets for sale in the market. As you know, the raw materials for your animal bedding pellets making can be sawdust, shavings, hay, straw, wood, even the agricultural waste. If you buy a sawdust pellet machine, with the ubiquitous raw materials, you can make your animal bedding at home simple and convenient.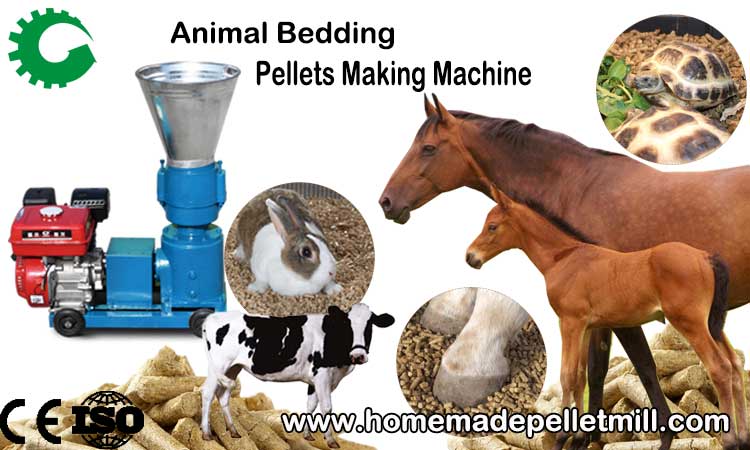 Wood Pelletizing Machine Make Your Horse Bedding Pellets Making More Cost-effective
Horse bedding pellets can be use for different animals
In addition to the horse stable use, horse bedding pellets are widely used as cat litter, rabbits bedding and other animal bedding.
Why wood pellets which made by wood pelletizing machine is better than other bedding?
Wood pellets are made by wood pelletizing machine. Raw materials get into pellet mill, after high-intensity compression, become wood pellets. Wood pellets have smaller volume, green and clean, with the advantages of strong water imbibition, deodorant capacity lasting, convenient cleaning, economical, practical and durable. Waste can also be used as plant fertilizer, economic and environmentally friendly.
ZLSP-150Q Sawdust Pellet Machine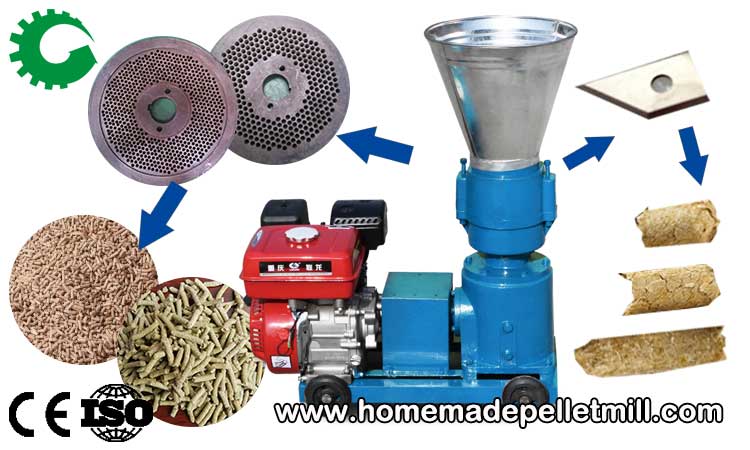 As professional pellet machine manufacturers, Gemco energy recommend ZLSP-150Q sawdust pellet machine for your animal bedding pellets making. The ZLSP-150Q sawdust pellet machine uses gasoline power supply, with strong power and simple operation. In order to meet the different needs of different animal body size, the required length and size of the particles will be different. In this regard, wood pelletizing machine designed a flexible cutter, you can adjust the position of the cutter to determine the length of finished particles. The diameter of the particles are determined by the aperture of the die, you can choose according to your needs of different aperture of the sawdust pellet machine die.
More models animal bedding pellets making machine you may like:
We have more models for you to choose, welcome to inquire with us.
Product Brochures,Instant
FREE

Download

We Respect Your Email Privacy, We Hate Spam As Much As You Do!