Pellet Making Machine Helps Your Make Good Use Of Agricultural Waste
Pellet making machine is a kind of biomass energy environmental machinery. The raw materials are easy to get, straw, rice husk, peanut shell, hay and other agricultural waste will be ok. Are you still worried about how to deal with your agricultural waste? Don't worry, animal feed pellet making machine will help you make these agricultural waste into animal feed pellets.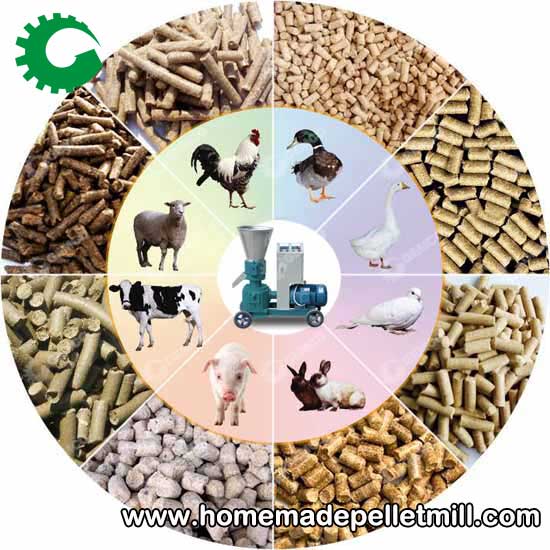 Pellet Making Machine Can Make Nutrient Rich Animal Feed Particles
The biomass particles are the finished products of pellet making machine. Because particle is produced by biomass raw materials, so there are rich nutrient elements in it. This is the reason why it can be a kind of high-quality animal feed. In the particle making process, due to the heating in the operation of the machine, it will produce a ripening effect on the raw material. Cooked feed particle is very conducive to animal gastrointestinal absorption, also has better taste than raw feed. Your animal like the pellet feed, the cost of raw materials are low, why don't you choose a pellet making machine for your homemade animal feed pellets making?
Pellet making machine biomass raw materials

Corn, bran and rice husk

Soybean meal, hay and straw
Different kinds of biomass pellets

Grass particles, straw pellets and corn pellets

Bran particles, grass meal particles and rice husk particles
How to Use Agricultural Waste Make Pellets?
Pellet making machine has a wide range of raw materials, let's take straw for an example. If you have a straw pelletizer, you can process corn straw, cotton straw, soybean straw, rice straw and wheat straw.
(Maybe you want also to know related product: hay pellet maker machine)
1. Raw materials clean up
Since it is made animal feed, so first of all we need to clean up the raw materials. We need to remove the rotten leaves and impurities in the straw, ensure that the raw materials do not exist rot, stone and other hard objects.
2. Cut off the raw materials
We can't put raw material with too large length in the straw pelletizer. We need to cut the long stalks into small pieces. According to the size of straw pelletizer die hole, cut the straw into pieces smaller than the size of the hole.
3. Pellets making
Power the straw pelletizer and preheat it for a period of time. Put the straw into the straw pelletizer, start the motor and start to make straw pellets. The straw pelletizer uses its own inner bearings to crush the straw fragments into cylindrical particles. Customers can adjust the cutter position according to the demand and control the length of the particles.
A Variety of Pellet Making Machine for Sale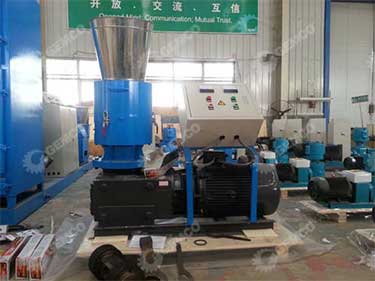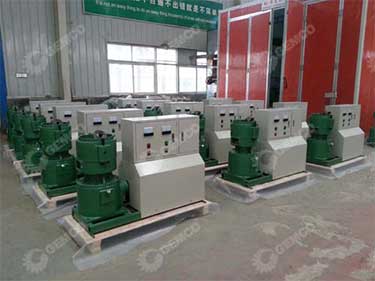 According to the original characteristics of different biomass raw materials, we have types of pellet making machine for you to choose. Based on different power, we have diesel feed pellet mill, pto feed pellet mill, electric feed pellet mill and gasoline feed pellet mill. Output range from 60 to 600 kg/h upon all your needs. Welcome to contact us, tell us your needs, our experts will recommend the right machine model for you.
1.Diesel Feed Pellet Mill
2.Pto Feed Pellet Mill
3.Gasoline Feed Pellet Mill
Product Brochures,Instant
FREE

Download

We Respect Your Email Privacy, We Hate Spam As Much As You Do!