An extensive variety of pellet mill dies and rollers that can be used in pellet making applications, depending on several factors. These are constituents of the pellet production line that one does not want to mess up with because a slight mistake will have immediate mistakes on the quality of the finished products. An incorrect choice will also reduce the efficacy of the entire line since it will affect the functionality, precisely, the dies. It is for this reason that one can authoritatively say that dies are the most important component of any pellet mill, regardless of what type of pellets is in the mind.
Selecting rollers is one thing that should be taken with a lot of weight when buying pellet mill rollers. Not that they are anything to gamble with, in fact, if you want to involve in commercial production of pellets of any type, then investing in a good roller is what you should do, as some pellet customers can be really choosy when it comes to the final quality and shape of the product.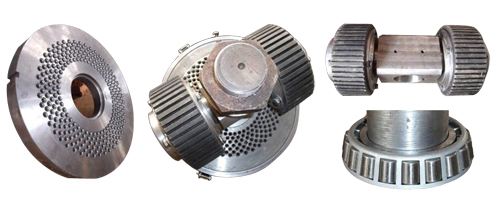 So, what are the critical factors that you need to check when buying pellet mill dies and rollers? Quality is one integral necessity depending on the intended product. For instance, if you want to produce wood pallets, then you will want to settle for dies that will not inconvenience the user of the final product. These dies could either be flat or ring dies. The quality of the roller is important as it can determine the efficacy of an entire pellet mill, especially where volume production is intended, like in the commercial producers of pellets.
The price is another important factor. Who will want to go for a pellet mill die or roller that is of so poor quality just because it is ridiculously cheap? Take caution not to fall into such sale pits because any cheap product means that its quality does not measure to standards. Preferably, search for quality yet affordable pellet mill dies and rollers as this will improve the quality of your pellets.