electric pellet mill (model b)
Pellet mill, also called pellet press or pellet machine, is indispensable in making pellets. Our
electric pellet mill (model B)
has different size and capacity, each perfect for either domestic or small scale commercial use. It is characterized by less labor, high output capacity, low power consumption, low noise, stable running, convenient operation, easy maintenance, and long service life.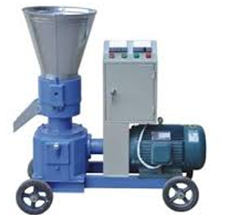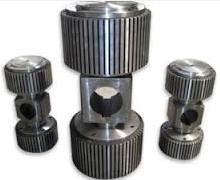 Technical Parameter of Electric Pellet Mill (Model B)
| Type | Power (kw) | Output (kg/h) | Weight (kg) | Package size (mm) |
| --- | --- | --- | --- | --- |
| ZLSP-150B | Three phase 5.5 | 50-100 | 95/110 | 800*450*700 |
| ZLSP-200B | Three phase 7.5 | 80-120 | 200/230 | 1050*480*930 |
| ZLSP-230B | Three phase 11 | 120-200 | 290/320 | 1180*540*1000 |
| ZLSP-260B | Three phase 15 | 160-250 | 320/360 | 1240*540*950 |
| ZLSP-300B | Three phase 22 | 250-400 | 350/380 | 1300*560*1100 |
Video of Electric Pellet Mill (Model B)
Advantages of Electric Pellet Mill (Model B)
The biomass flat die pellet mill (model B) is driven by electric motor, which does no pollution to the working environment.
The biomass pelletizing is visible, which is easy to stop the machine if there would be any problem.
This flat die pellet machine can process a wide range of biomass materials.
This pellet press is small in size, and it only needs little space for working.
Its capacity of output pellets is large enough for individual usage and home use.
This machine only needs less investment compared with other pellet mills.
Why Choose Electric Pellet Mill (Model B)?
The flat die pellet mill with electric motor has many advantages like the above.
Compared with the ring die pellet mill, the simple design of the flat die pellet mill is much easier to operate and maintain, which means it needs less staff training.
It is moveable, and it is much easier to move because of its wheels.
The raw materials of biomass pellets made by our flat die pellet mill with electric motor (model B) include a large variety: straw, rice husks, corn stalk, peanut shell, sawdust, wood shavings, wood chips, cotton stalks, and alfalfa, bagasse, and forestry wastes, etc
.

The Difference between Electric Pellet Mill (Model B) and Electric Pellet Mill (Model C)
Compared with the electric pellet mill (model C), it is more economical and cost-effective. The two models' output capacity of biomass pellets is almost the same, while their electric controlling part is different. The electric controlling part in model B is half sealed, while it is completely sealed in the model C.
Biomass Pellets
As clean, green, and renewable energy, biomass pellets are widely used, especially in industrial boilers, home heating and cooking, horse bedding, etc. They release less poisonous gas and greenhouse gases and their ash after burning can be used as fertilizers.
Compared with the biomass raw materials, biomass pellets have the advantage of high density, and they can release more energy. Besides,
they are cleaner, and easier to transport and store
. Moreover, making pellets from those biomass materials also solves the problem of dealing with the biomass waste in your yard or on your farm, thus making your place clean and tidy.

Product Brochures,Instant
FREE

Download

We Respect Your Email Privacy, We Hate Spam As Much As You Do!