moveable biomass pellet mill plant
As a leading Chinese manufacturer and supplier of biomass pellets production equipment, we have been professional for more than a decade. Based on the independent research and development, and teamwork ingenuity, our moveable biomass pellet mill plant specializes in processing biomass pellets.
The moveable biomass pellet mill plant adopts PLC control system and duel time control screener, which can be operated either automatically or manually. The complete biomass pellet mill plant mainly consists of hammer mill, cyclone, mixing bin, screw conveyer, screw feeder, ZLSP300B flat-die pellet mill, cooling screener, bag-type dust collector, operating platform and electric cabinet. All of these are high-quality. You can certainly rest assured on our moveable biomass pellet mill plant.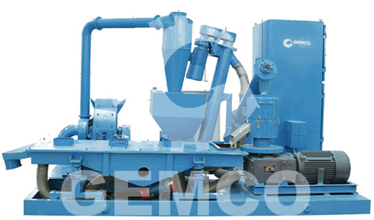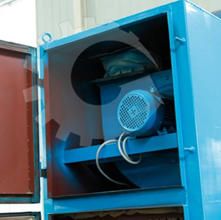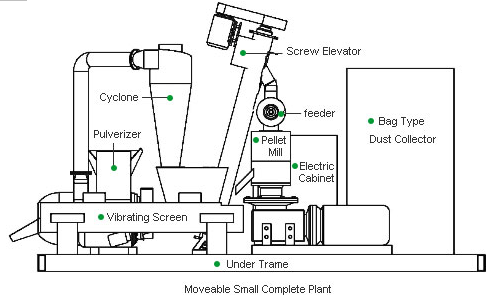 Technical Parameter of Moveable Biomass Pellet Mill Plant
| Pellet diameter | Pellet density | Pellet moisture content | Power capacity |
| --- | --- | --- | --- |
| 6mm-12mm | 1.1-1.3T/m³ | Less than 12% | 40.65 kw |
Video of Moveable Biomass Pellet Mill Plant
Key Components of Moveable Biomass Pellet Mill Plant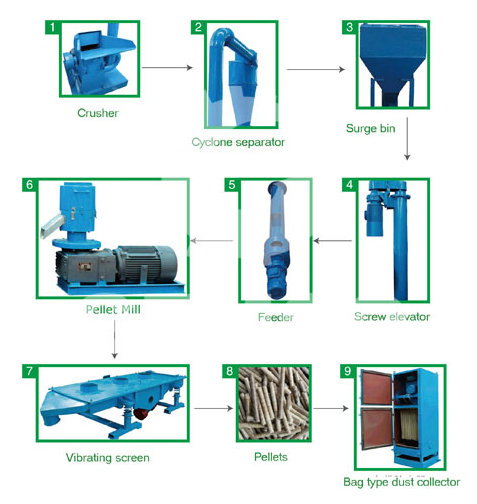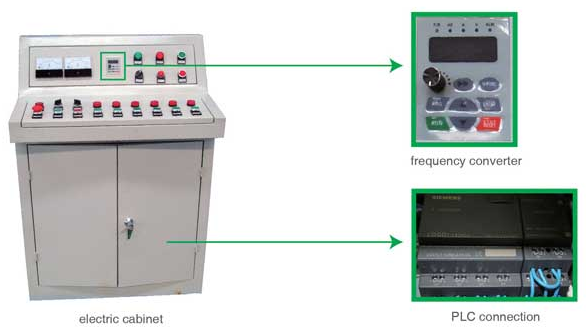 The electric cabinet is easy and convenient to operate. It ensures the safety of the operator.
Biomass Pellets Making Process
The hammer mill pulverizes the raw materials into small particles as powders. Theses raw materials usually contains rice husks, straw, corn stalks, cotton stalks, peanut shells, bagasse, alfalfa, sawdust, twigs, tree branches and other wooden materials.
The cyclone separates the powders from the dust, and the screw conveyer and the screw feeder transport the material powders into the mixing bin, where the powders are well mixed.
Then the powders are feed into the ZLSP300B biomass pellet mill, where they are pressed into biomass pellets. The ZLSP300B biomass pellet mill is flat-die designed. The die inside the machine is horizontal, with a series of rollers above. This pellet mill enjoys the advantages of small size, compact structure, advanced design, low power consumption, high output capacity and long service life.
The pellets made by the pellet mill are then transported to the cooling screener to separate the qualified pellets. The pellets that are not qualified will be sent back to the hammer mill for reprocessing to make qualified pellets.
The qualified pellets are collected and then put into the bag-type dust collector to remove dust.
This moveable biomass pellet mill plant is easy to move and operate. Moreover, it is in fact an cost-effective small mobile pellet production line, which is of high quality and competitive price. Apart from the moveable biomass pellet mill plant, we also provide our customers with timely delivery, free technical guidance, and satisfactory after-sales service!
If you are interested in our moveable biomass pellet mill plant, please feel free to contact us. We are always at your service!
Product Brochures,Instant
FREE

Download

We Respect Your Email Privacy, We Hate Spam As Much As You Do!