GCBC Biomass Briquette Press
Why More and More People Choose GEMCO Biomass Briquette Press?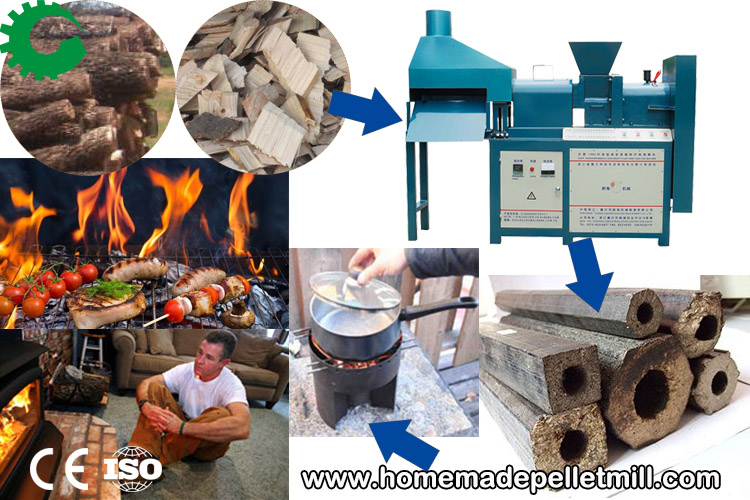 Biomass briquette press is mainly used for processing straw, rice straw, peanut shell, corn cob, sawdust and other agricultural waste, special briquetting equipment can also be used for processing the branches, bark, grass, wood and bamboo dust and other raw materials. With the increasing cost of oil, natural gas and other energy costs, biomass energy has gradually been accepted and loved by the public. Biomass materials are mostly agricultural wastes, which are widely used, low cost, renewable resources. Therefore, the selection of biomass briquette press to build bio fuel is the best choice for the briquetting manufacturer to follow the trend of the times.
GCBC Series Briquette Making Equipment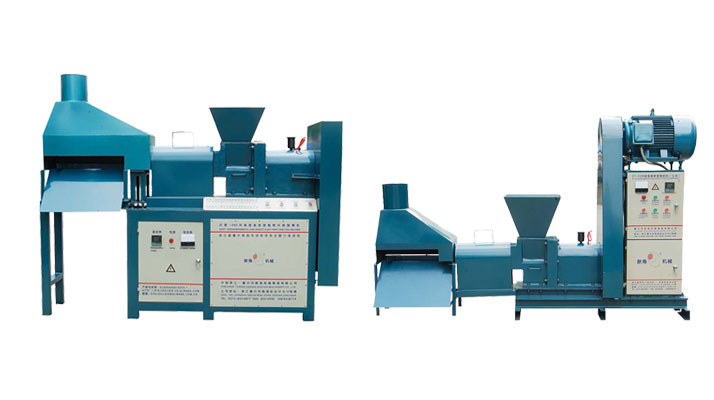 With years of experience, GEMCO ENERGY developed GCBC series briquette making equipment, according to customer demand for different output capacity, mainly divided into two types of GCBC-I and GCBC-II. GCBC series biomass briquette press design is reasonable in structure, mature in technology and easy to operate. After several technical upgrades, biomass briquette press yield is high, the backlog density, briquette making density uniformity, widely praised by customers. The spiral propeller is made of special wear resistant material, and its life is longer than that of traditional propeller. The forming sleeve adopts an automatic thermostat, which has stable working performance at the preset temperature, also has the advantages of reasonable structure, simple operation and maintenance, etc.. The solid bar is easy to ignite after carbonization, and the calorific value is high. The calorific value of the fuel is increased by more than 20% than that of the ordinary wood.
Model
GCBC- I
GCBC-II
Output capacity
(kg/h)
180-210
300-350
Motor Power
(kw)
15
18.5
Electric heater
(kw)
2.2*2kw
2.2*2kw
Size of briquettes
Φ=40mm, 50mm, 60mm, 70mm
Size of inside hole
Dia.16mm
Dia.16mm
Density of briquettes
1.3 g/cm3
1.3 g/cm3
Weight(kg)
700kg
1000kg
Packing Weight
(kg)
800kg
1100kg
Overall dimension
(mm)
1800*700*1840mm
2000*600*1700
Life of the inner former
1-2years
1-2years
How to Make Charcoal Briquettes from Agricultural Waste?

1.Treatment of raw materials
Firstly, you should remove the impurities in raw materials such as corn straw, soybean pole, rape straw, chaff, rod, branches, bamboo shavings. Secondly, you can use a hammer mill or a guillotine to crush the raw materials into particles whose size is under 3mm. Then drying raw material and controlled the moisture within 12%.
2.Briquette making
Production of rod shaped solid fuel by selecting suitable GCBC biomass briquette press according to your output. GCBC-I is suitable for 180-210KG/H production demand customers, GCBC-II can meet the large output customers of 300-350KG/H production.
3.Biomass Briquette Carbonization
We should use professional carbide furnace, at the same time, to pay attention to the bottom ventilation and water evaporation.
Biomass Briquettes are Widely Used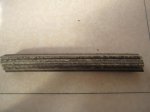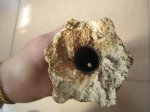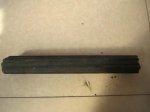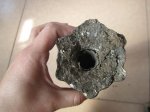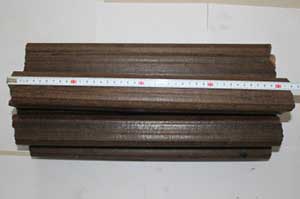 Bagasse Briquettes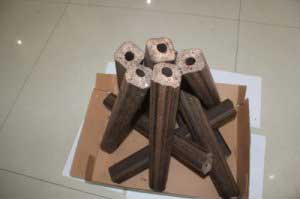 Maize Straw Briquettes
The solid particle biofuels produced by GCBC series briquette press are the high-quality solid fuels which are respected by consumers and the market because of their small particle size, easy storage and transportation. The charcoal produced by solid molding particles can replace wood, raw coal and other fuels, and its combustion heat value can reach 3200-4500 kcal, which has the advantages of flammable, low ash content, low cost and so on. This new energy fuel is widely used in industry, agriculture, animal husbandry, chemical industry, metallurgy, heating, barbecue, living stoves, biomass power plants and other fields.
Product Brochures,Instant
FREE

Download

We Respect Your Email Privacy, We Hate Spam As Much As You Do!