Small Complete Pellet Manufacturing Line
Complete Wood Pellet Line Meet Your Large Scale Pellet Production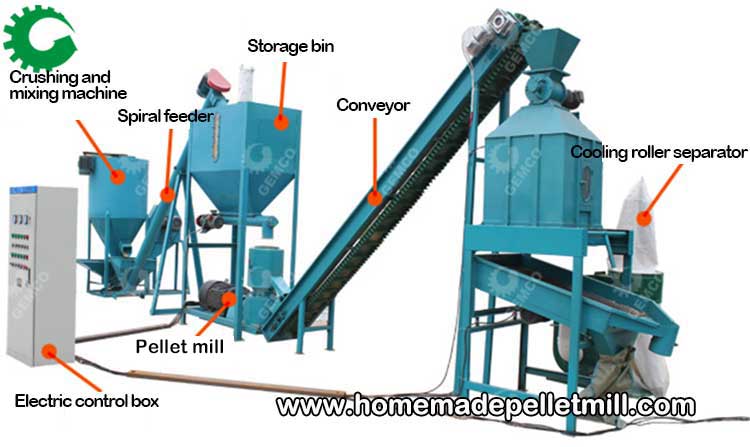 Small complete wood pellet manufacturing line is composed of biomass pellet mill and pellet production auxiliary equipment. Small pellet machine is suitable for your homemade pellet making if you need large scale pellet making such as boiler plant, power plant, farms or feed processing plants, etc, this small complete wood pellet manufacturing line is your best choice. The large production can absolutely meet your needs, whether you want to produce pellets for personal use or for sale.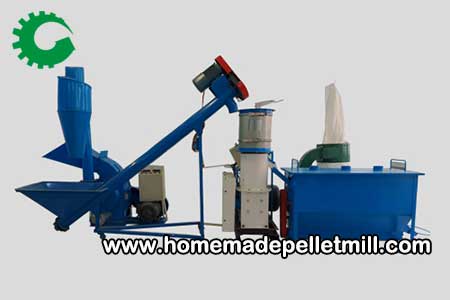 Specifications of complete wood pellet line
Output: 60-1100kg/h
Power: single phase 2.2Kw, three phase 3-30Kw
Die aperture: 2.5-100mm
How To Use Small Feed Pellet Production Line Making Feed Pellets
The Basic Production Process of Small Complete Wood Pellet Manufacturing Line
Small complete wood pellet manufacturing line also named complete wood pellet unit, generally include crushing equipment, mixing equipment, feeding equipment, granulation equipment, cooling equipment and packaging equipment (optional).
Crushing equipment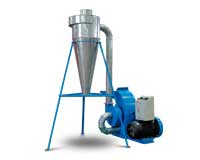 Hammer mill or wood crusher can help you cut and smash the large pieces of raw materials into the suitable size, so the raw materials can get into the pellet mill smoothly.
Mixing equipment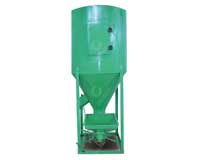 Blender, it is generally used to mix a variety of raw materials evenly. It is commonly used in the process of feed pellets making, can be make the pellets nutrition more balanced.
Feeding equipment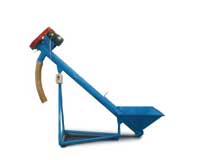 Spiral feeder, mainly used for the transfer of feed raw materials and biomass sources. The spiral feeder is mobile and convenient, material transportation speed can be adjusted. The equipment to transport materials quickly, can save manpower and transportation cost for the user.
Granulation equipment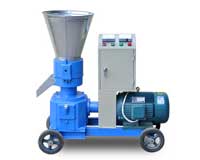 Biomass pellet maker, is an important part of the complete wood pellet line. According to the different granulating purposes, you can choose biomass pellet machine or feed pellet machine. About what type of pellet machine should you choose, welcome to give us your pellets production requirements and power type on a message below, our experts will match you a pellet maker.Get In Touch Now!
Cooling equipment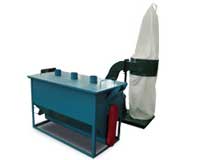 The wood pellet produced by the pellet maker has a certain temperature. It needs to be cooled before packing. So the cooling machine is particularly important in the packing process.
Packaging equipment
If the produced pellets need to be packaged for stored or sold, then you need a packing machine in your complete wood pellet line. Automatic packaging, simple operation, saving time and effort.
Product Brochures,Instant
FREE

Download

We Respect Your Email Privacy, We Hate Spam As Much As You Do!