Small Pelletizing Machine Orders From Russian Customer Have Been Shipped
Russian Customer Small Pelletizer Machine Order Has Been Completed
Last Friday, with the completion of the final detection for the last small pelletizing machine, orders for four small pelletizer machines from Russian customers have been completed.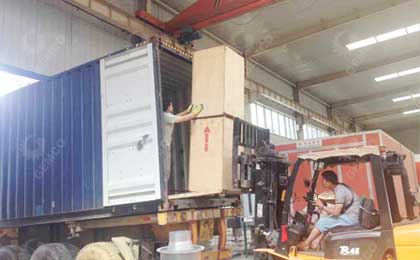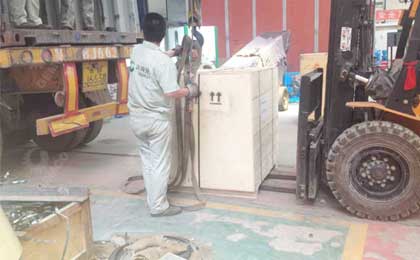 This order include four small pelletizing machines, two straw pelletizer and two wood pelletizing machine. All the machines are tested strictly before leaving factory. The quality is acceptable and they can be shipped. The small pelletizing machine adopts plastic packaging and the external wooden box is reinforced to ensure that the machine will not be damaged during transportation. After an hour's loading, the four small pelletizing machines were transported to the port, ready to leave GEMCO factory and sent to Russia.
Russian Customer Visited Our Factory
In June 2016, our Russian customers came to China and visited GEMCO factory. The territory of Russia is vast, spanning Asia and Europe, and the forest coverage is very high. According to statistics, Russia's forests cover an area of 876 million hectares, accounting for 50.7% of the country's land area, and the wood savings amounted to 80.7 billion cubic meters. Based on this national situation, Russian wood processing industry is very flourishing. Therefore, we have many customers from Russia and we have reached a long-term cooperation intention with them.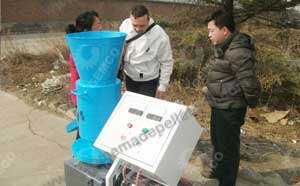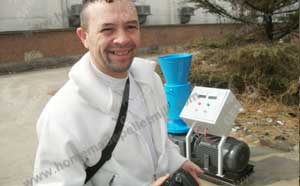 The customer visited the company's workshop and watched the manufacturing process of GEMCO small pelletizer machine. The raw materials of customers for pellet making are wood and straw. So customer want to buy straw pelletizer and wood pelletizing machine. Our factory's engineers performed the test-running of straw pelletizer, wood pelletizing machine for customers. The customer looked at the granulation process and checked the final particle quality. The customer is very satisfied with the pelletizing effect of our small pelletizing machine.
The Small Pelletizing Machine Order Details
This time Russian customers buy two ZLSP-260C electric pellet machine for straw pelletizing and two ZLMG420 wood pelletizing machine for wood pellets making.
Model Classification of Straw Electric Pellet Mill
| Type | Power (kw) | Output (kg/h) | Weight (kg) | Package size (mm) |
| --- | --- | --- | --- | --- |
| ZLSP-150C | Three phase 5.5 | 60-110 | 105/125 | 1000*480*780 |
| ZLSP-200C | Three phase 7.5 | 80-120 | 210/230 | 1050*550*830 |
| ZLSP-230C | Three phase 11 | 120-200 | 290/320 | 1200*560*950 |
| ZLSP-260C | Three phase 15 | 160-250 | 340/370 | 1240*580*1000 |
| ZLSP-300C | Three phase 22 | 250-400 | 425/465 | 1300*620*1100 |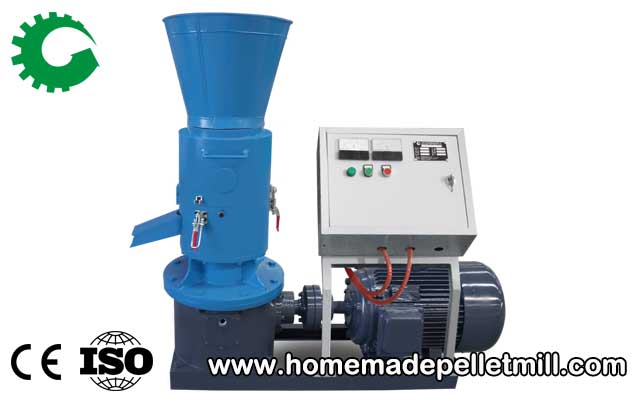 Model Classification of Wood Pelletizing Machine
Type
Power
Pellet's Diameter
(mm)
Capacity
(kg/h)
Weight
(kg)
Dimension(mm)
ZLMG420 (electric engine)
37kw
6, 8, 10
400-600
1100
1630*620*1400
ZLMG420A (diesel engine)
46kw
(62hp)
6, 8, 10
400-600
1200
2590*660*1400
ZLMG420P (PTO)
37-48kW
6, 8, 10
400-600
700
1500*850*1400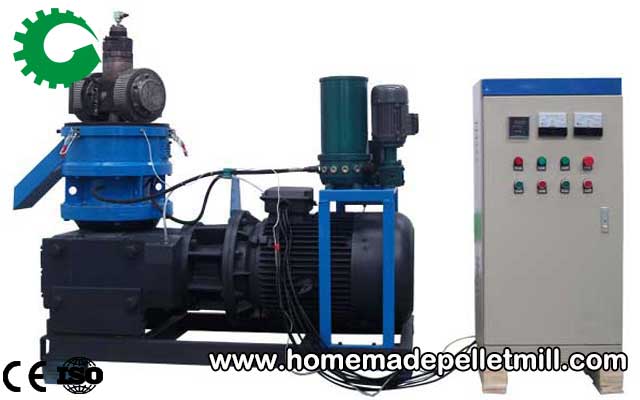 Product Brochures,Instant
FREE

Download

We Respect Your Email Privacy, We Hate Spam As Much As You Do!