Small Pellet Stove
GEMCO small pellet stove is a kind of new energy-saving environmental protection heating product. Mainly include insert small pellet stove and freestanding wood pellet stove. Small pellet stove uses biomass wood pellets as source energy, with exquisite design, easy operation, hot energy, clean and environmentally, very suitable for your home heating use.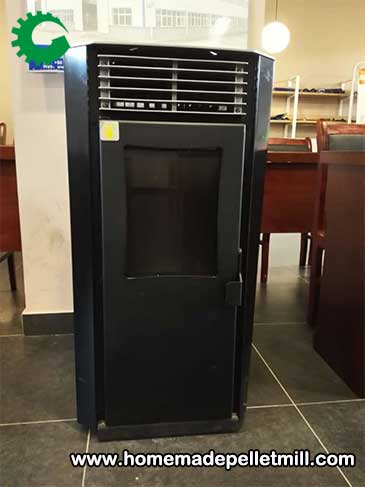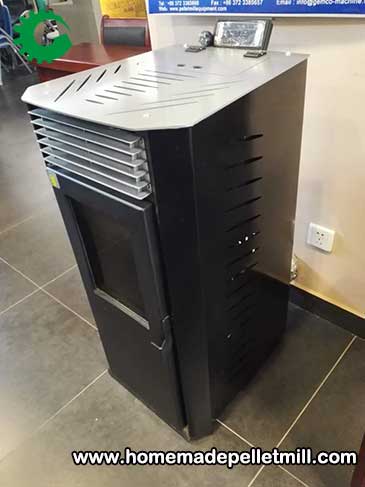 Why The Pellet Stove is Your Best Choice for Home Heating?
Fuel Use Low-cost Biomass Wood Pellets
Biomass pellet raw materials can mainly come from wood processing waste, furniture processing of wood shavings, also can be from straw, peanut shells, or pasture from farms. Wood pellets raw materials from nature, almost unlimited use, readily available. Due to the raw materials are desirable everywhere, usability is strong, if you have a homemade small pellet machine, then you can produce wood pellets, thus can be further reduces the fuel cost of wood pellet stove. Compared with the rising price of oil and natural gas fuel, your household wood pellet stove heating costs will be low.
Superior Performances of GEMCO Small Pellet Stove
Make you home clean and tidy
GEMCO Small Pellet Stove's burner is separated from the air supply system. There is special dust collection box that will not contaminate your home floor.
ensitive intelligence control system
One-click open mode, simple menu structure, convenient operation. The intelligent temperature control operation system ensures the highest indoor heating comfort.
Thermal efficiency is high
The wood pellet stove adopts vacuum fan, cleaning motor, super driving, high heat conversion rate, which is the ideal choice for low energy consumption heating.
Simple assembly and disassembly
Particle stove parts simple structure, under the guidance of the instructions, particularly easy to install, disassemble, to meet your heart to install.
High security
The wood pellet stove glass door is made of toughened hard glass, sturdy and durable. Small pellet stove body has high thermal performance to prevent unnecessary burns. Internal use of fully enclosed exhaust pipe to prevent waste from leaking pollution of the room air.
Wood Pellet Stoves for Sale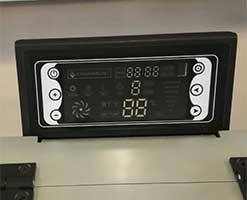 Pellet stove menu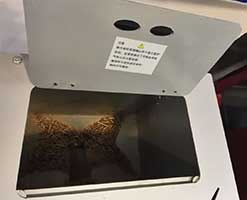 Small pellet stove feed port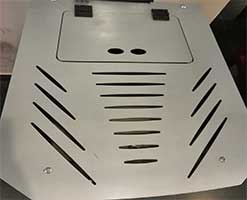 Top of pellet stove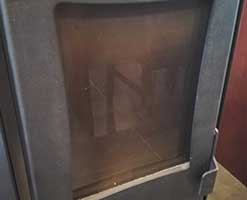 Pellet stove glass door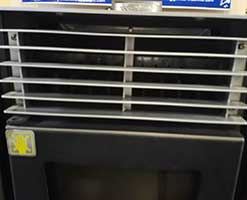 Wood pellet stove air outlet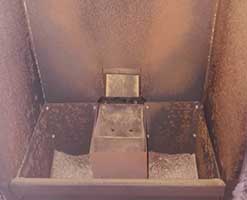 pellet stove firebox
Small Pellet Stove Insert
Small pellet stove insert model GC-33C is relates to a wall type particle furnace, which is a wall type fixing type.
| | |
| --- | --- |
| Model | 33C(pellet stove insert) |
| Maximum Kw | 6880Kcal |
| Efficiency | 80% |
| Fuel | Wood pellet |
| Heating Coverage(m2) | 60-80sqm / 640-860sqf |
| Venting Method | Pipe Venting |
| Stove Core Size(mm) | 785*775*550 |
| Voltage(V) | 220V |
| Power(W) | 100W |
| Feature | Auto-ignition, auto-input of fuel, forced vent |
| Product diamension | 785x775x550mm |
| Carton Diamension | 925x960x710mm |
| G.W/N.W.(KGS) | 100.0/90.0KGS |
Freestanding Wood Pellet Stove
Model 33B is freestanding wood pellet stove, can be placed according to your needs in any position in the room.
| | |
| --- | --- |
| Model | 33B(pellet stove freestanding) |
| Maximum Kw | 6880Kcal |
| Efficiency | 80% |
| Fuel | Wood pellet |
| Heating Coverage(m2) | 60-80sqm/640-860square feet |
| Venting Method | Pipe Venting |
| Voltage(V) | 220V |
| Power(W) | 8KW |
| Product Dimension(WxHxD) | 550*750*525mm |
| Carton Diamenstion | 665x920x645mm |
| G.W./N.W. | 100.0/90.0KGS |
Safety Tips for Small Pellet Stove
Don't touch the glass door, when the pellet stove is operating, so as to avoid burns.
Please do not put explosive materials into the bunker, in case of explosion.
Please make sure the exhaust pipe is properly installed and sealed to prevent leakage of exhaust gas.
Do not pour your fingers into the vents, do not have obstruction near the vents, do not stack other items on the stove, when the stove is running.
Do not let the children get close to the stove.
Product Brochures,Instant
FREE

Download

We Respect Your Email Privacy, We Hate Spam As Much As You Do!