Pellet Mill Spare Parts
Pellet Mill Replacement Parts For Sale
As professional pellet mill spare parts suppliers, we can manufacture high quality and wear-resistant pellet mill spare parts such as pellet press die, pellet mill roller for flat die pellet mill and ring die pellet mill.
As we all known, pellet mill die and roller, the main granulating unit of pellet mill are vulnerable devices. They have a certain service life and need to be replaced regularly. Otherwise, it will affect the pellets making.
Customers buy GEMCO pellet press machine, in addition to paying more and more attention to product quality, brand and performance, they also pay more attention to the after-sales service and pellet mill spare parts quality. Choose original pellet mill spare parts can increase the service life of pellet press machine. All of GEMCO pellet mill spare parts and wearing parts are made of the best quality wear resistant materials, using refined technology, through strict quality control, durable and guaranteed quality.
We have pellet mill die (die for flat die pellet mill and die for ring die pellet mill), pellet press roller (roller for flat die pellet mill and roller for ring die pellet mill), bearing, electric cabinet, etc.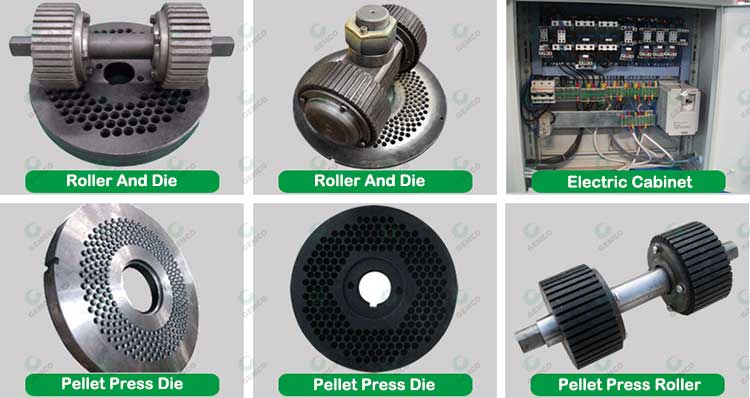 The Advantages of GEMCO Original Pellet Mill Spare Parts
The original pellet mill parts quality is stable, the specifications are in perfect match with pellet maker machine, and the incompatibility problem will not appear.
Pellet mill accessories are produced by high quality standard, through the CE certification. The machine has a current protection device and a taboo stop button, so it is more safe to use.
Alloy steel structure is used in both pellet press die and pellet press roller, durable and wear-resistant.
Pellet press machine main parts adopt high temperature heat treatment technology, make the whole pellet machine more durable.
In order to improve the utilization rate, both sides of the pellet mill die plate are available.
Pellet Mill Spare Parts Display
1. Ring die for ring die pellet mill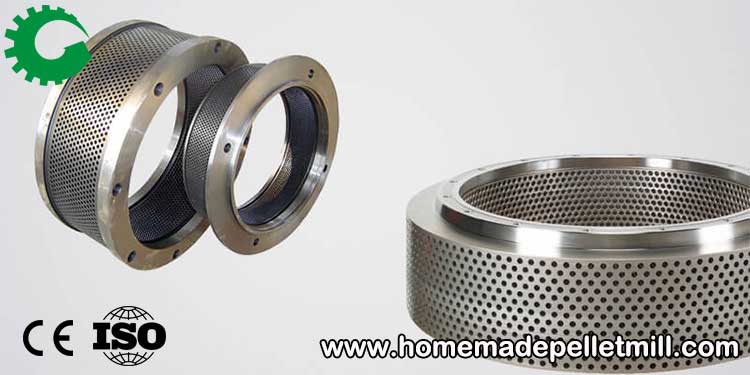 2. Roller for ring die pellet mill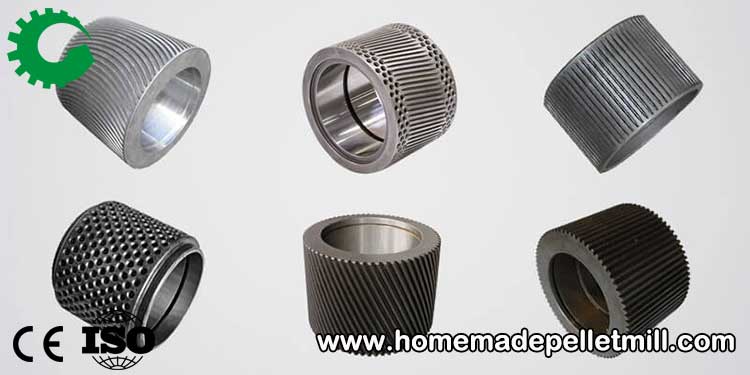 3. Bearing and main spindle for flat die pellet mill

Product Brochures,Instant
FREE

Download

We Respect Your Email Privacy, We Hate Spam As Much As You Do!