Biomass Pelletizing Machine For Rice Husk Production Order By French Customer
French Customer Buy Biomass Pellet Machine from GEMCO
Our French customer order a biomass pelletizing machine from us. Our French customer is engaged in rice production, so he wants to buy a biomass pellet machine for rice husk pellets production. The customer is so happy to buy our biomass pelletizing machine, and give full affirmation to the quality of our biomass pellet machine. Why French customer choose us? Let's see the high-quality rice husk biomass pellet machine produced by GEMCO next.
Biomass Pelletizing Machine for Sale
In order to meet the requirement of large scale of rice husk pellets production, customer also buy a hammer mill and a conveyor. Together with the electric control cabinet, composed of a unit of biomass small complete pellet manufacturing line.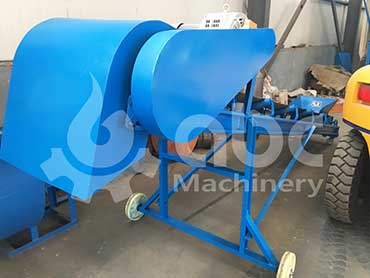 Pellet machine material conveyer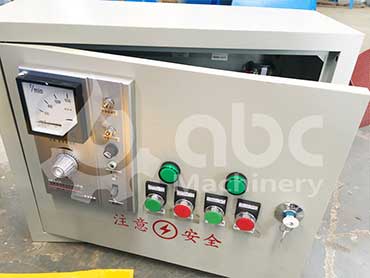 Electric control cabinet
The Prospects of Rice Husk Pellet Fuel Made by Biomass Pellet Machine
This unit of biomass small complete pellet manufacturing line mainly composed with the biomass pelletizing machine. The capacity of this unit is 250-600kg/h, can meet your daily particle production needs.


The finished product of biomass pellet mill is rice husk pellet. Carbon content in rice husk is up to 38.7%, and the caloric value is 14mj/kg which equivalent to 35% of diesel and bunker oil caloric value. As a result, the particle is an excellent biomass fuel.
Rice is the main grain crop of nearly 50% people around the world. The global rice production in 2017 was 0.48 billion tons, and it is expected to reach 0.51 billion tons by 2022. Rice has such a huge annual output, but the utilization rate of rice husk has not yet reached 30%. If you can make full use of the rice hull and make it into rice husk particles for burning, it will bring you great economic benefits, which only requires you to have a biomass pelletizing machine. For more biomass pellet machine model related information, welcome to send inquiry to us.
Product Brochures,Instant
FREE

Download

We Respect Your Email Privacy, We Hate Spam As Much As You Do!