MPL400 Mobile Small Pellet Plant Successfully Exported To South Africa
MPL400 Mobile Small Pellet Plant
MPL400 mobile small pellet plant is an upgraded version of moveable biomass pellet production line. It is more optimized and upgraded on the part structure, and the overall machine design is more beautiful and reasonable with smaller floor space. This time, our South African customer preferred the MPL400 mobile small pellet plant to produce particulate products for his sawdust material. The reason why they choose MPL400 pellet production line is because the advantage of equipment integration and design simplicity.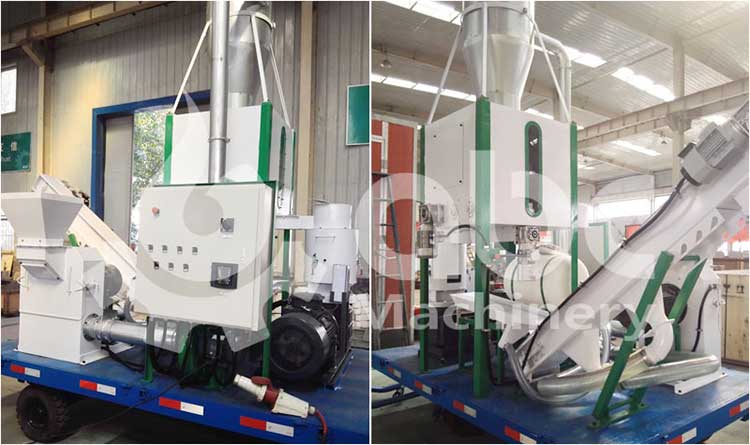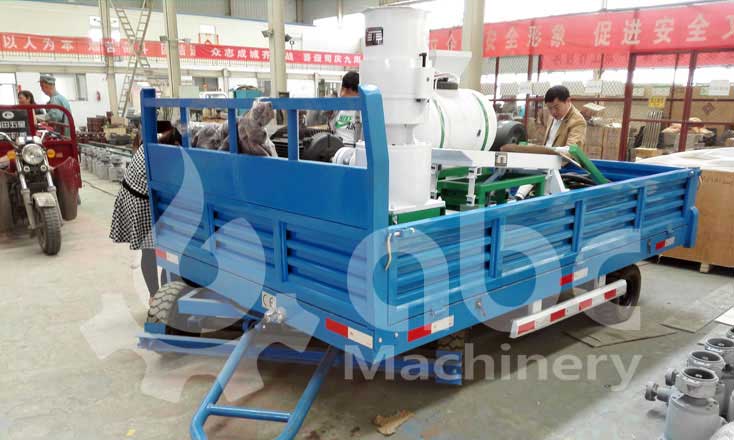 Small Pellet Production Line Upgrade Highlights
More fashionable appearance
Based on years of design experience and feedback from a large number of users, the GEMCO engineer redesigned the appearance of the small pellet production line with a more compact and solid structure.
(More small pellet production line details to show, please click!)
Chassis is more compact
The new design highlights the area's more economical advantages. Chassis is smaller, only 3500 * 1960 * 3500mm. Take up less space, more convenient to move.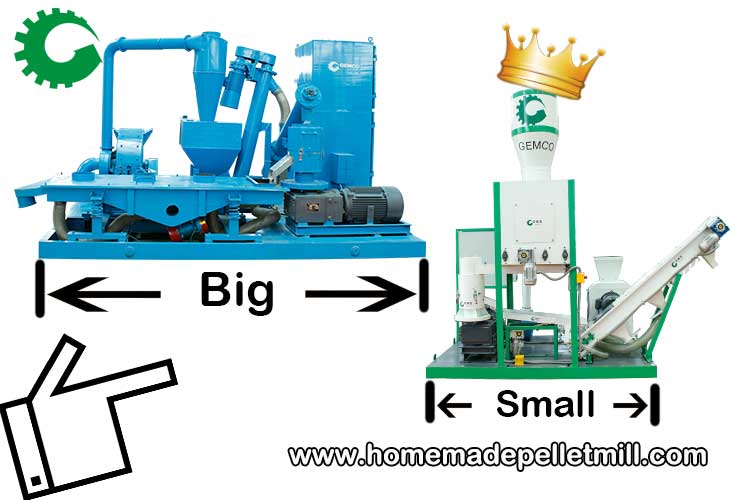 Reasonable Price Mobile Small Pellet Plant For Sale
The biggest advantage of the movable small particle production line is to combine with hammer mill, pneumatic conveying unit, material mixing & storage bin, screw conveyor, pellet machine, water tank, vibrating sieve, scraper conveyor, screw feeder into one mobile small pellet plant. Thus realized crushing, pelletizing, cooling, transporting processing functions into one complete plant. Owning this machine is equivalent to owning a small particle production line. And easy to move, more convenient for your particle production. Do you want to know the detailed price of pellet production line? Make a quick inquiry now!
Item (Unit)
Content
Model
MPL300
Capacity (kg/h)
Wood Pellets 250-350
Feed Pellets 350-500
Pellet Diameter (mm)
4-12
Pellet Density
0.6-1.2t/m³
Power
41.25kw
Size
Overall Size:(L*W*H): 1800x4100x3700mm
Paking Size:(L*W*H): 1600x3000x2400mm
The multifunctional biomass pellet plant can produce biomass particles and animal feed granules, raw materials related to fruit trees, pine, wood chips, bark, straw, rice husk, corn, soybean meal, grass, cottonseed skin, peanut shell, etc. The utility model can be used for small boiler factories, living stoves, civil heating processing fuel particles, and also can be used for small farms, poultry farms and individual farmers to process feed.
Product Brochures,Instant
FREE

Download

We Respect Your Email Privacy, We Hate Spam As Much As You Do!