Thailand Client Customized A Green Version Wood Pellet Machine
Green Version ZLSP Wood Pellet Machine Welcomed by People
Recently, one of our Thailand client customized a green version ZLSP-R 300B wood pellet machine from GEMCO. This time the fuselage of the wood pellet machine is green which customized by client. Default color of wood pellet machine is blue, because of customization, we spraying it in green. GEMCO can make different customization for client, such as fuselage, flat die hole size, motor type and other accessories. This wood pellet machine is newest upgraded ZLSP series wood pellet mill, use automatic oil circulating system, with stronger power and less noise.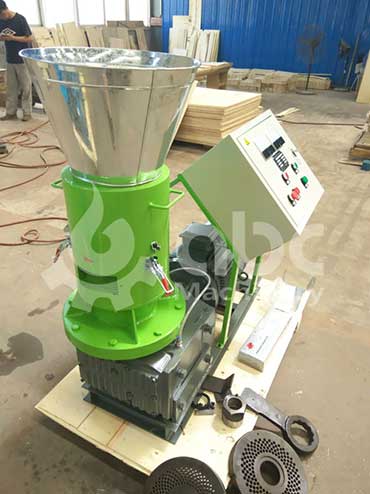 ZLSP-R 300B wood pellet machine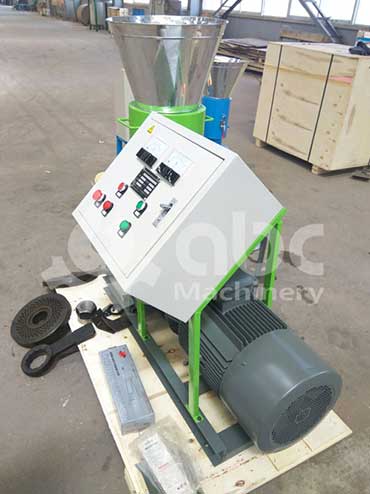 ZLSP-R 300B wood pellet machine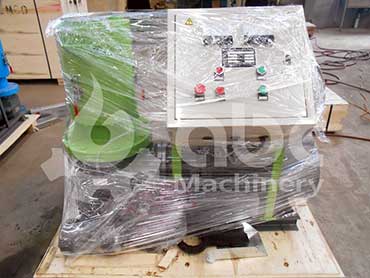 Wood pellet machine packing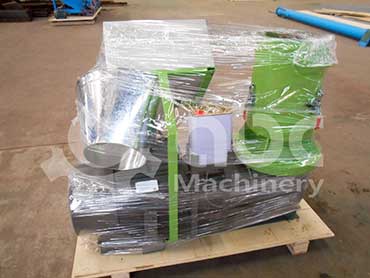 Wood pellet machine packing
ZLSP Series Wood Pellet Machine List
| Model | Power(kw) | Output(kg/h) | Weight(kg) | Packing Size(mm) |
| --- | --- | --- | --- | --- |
| ZLSP-R 200B | 7.5 | 80-120 | 215/245 | 950*450*1050 |
| ZLSP-R 300B | 22 | 250-350 | 540/575 | 1350*750*1400 |
| ZLSP-R 400B | 30 | 350-450 | 770/810 | 1400*800*1450 |
| ZLSP-R 420B | 37 | 400-600 | 1100 | 1630*620*1400 |
| ZLSP-R 550B | 55 | 500-800 | 1770 | 2300x750x1850 |
Why More and More People Choose Wood Pellet Machine Making Pellets?
Pellets Market Demand Increases Year by Year
In these years, the demands of pellet machine in European market is growth rapidly. On the one hand, fossil fuel costs rise year by year, make enterprise transformation and upgrading, pellet fuel alternative to fossil fuels has become a trend. On the other hand, the global environmental pollution is becoming increasingly serious, and a large number of government policies on environmental protection have been introduced to encourage people to use more environmentally friendly fuels such as pellets.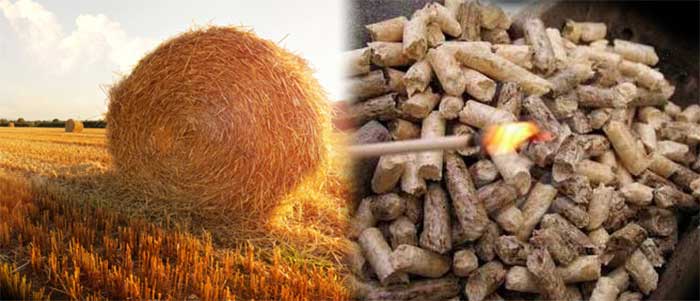 Wood Pellets Fuel Has More Advantages Than Traditional Wood Burning
There is a lot of wood waste be produced in the process of furniture production and wood processing. If throw them away is very regrettable, but if left, how to deal with them? At this time, wood pellet machine is your best choose. Wood pellet machine make wood waste to be sawdust particles finished product, not only make waste recycle, but also saving your cost. Sawdust particle is a kind of pellet fuel. It is convenient to store and transport, and the combustion process is more complete. Soot rates are lower than conventional wood burning. These advantages make sawdust pellet machine become more and more people's choice.
Choose one wood pellet machine start to your pellet making, can help you save more economic costs. What are you waiting for? Contact us now and start buying.
Product Brochures,Instant
FREE

Download

We Respect Your Email Privacy, We Hate Spam As Much As You Do!